Fully Responsive
Member Portal
Seamlessly integrating with your current website and scheduling system, the member portal offers a powerful user interface for your members. Give your members the ability to review and track their performance, trend their data against others, and get rewarded for working out.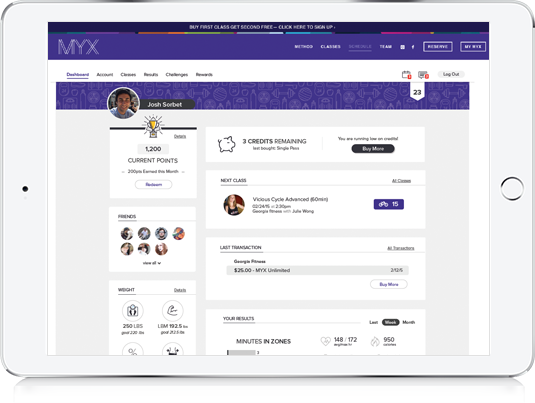 Member Dashboard
Give your members visibility into their own success. This highly customizable dashboard lets your members see their upcoming classes, transactions, challenges, performance history and rewards.
Performance History
Train, trend and transform. Allow your members an easy view into all their past workouts whether inside your club or outdoors. Track and trend heart rate, calories, watts, points and much more.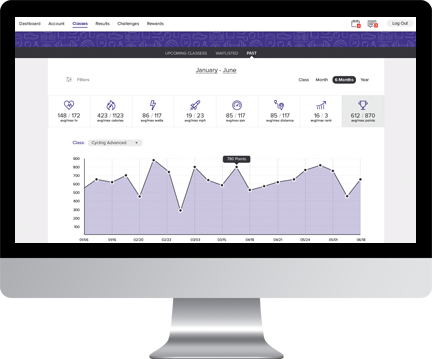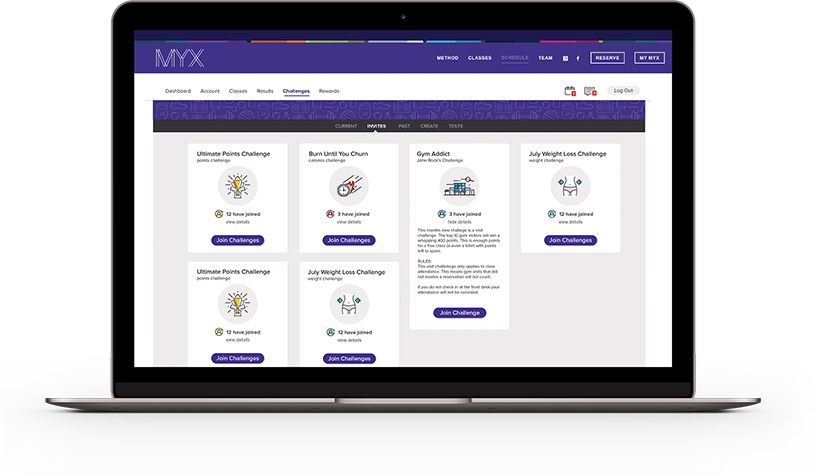 Challenges
Create customized club-wide or multi-location challenges to drive member engagement.
Allow your members to create their own challenges and compete with their friends.
Challenges can be based on points earned, weight loss, calories burned and number of visits.
Customized emails encourage members along the way by highlighting their progress.
Account Management
Members can easily manage their accounts without ever leaving your website. All profile updates are synced with your CRM. Members can update their in-studio preferences including nicknaming themselves, opting into the leaderboard, specifying whether they need cycling shoes and more.