An amazing experience every time your customer walks in the door.
FitMetrix offers a variety of solutions for your front desk to reduce long lines and create the concierge experience your members have come to expect.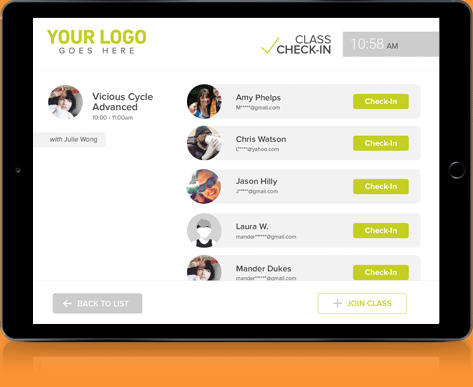 No more long lines right before class
Free your front desk and instructors and let your members check themselves in class with our check-in app. Members can add themselves to a class and see which spot they booked.
Quick and easy registration
A branded registration page allows members to quickly sign up and enter credit card information for future purchases.
Customized welcome emails are delivered to your new customer immediately after signing up.
Registration information can be pushed directly into your CRM for future bookings and marketing.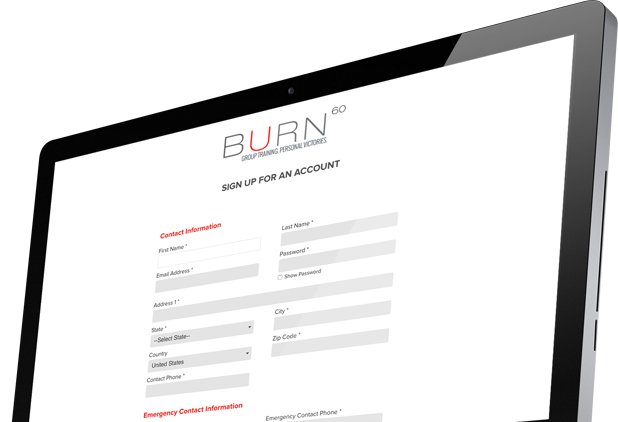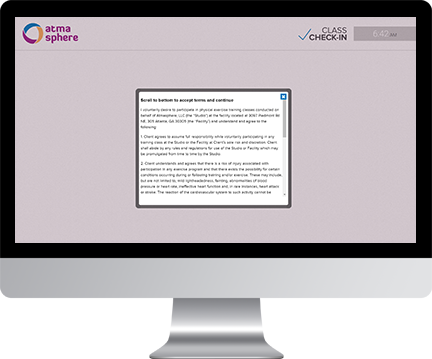 Waivers
Go paperless with our electronic waivers so that your clients can enjoy your facilities without delay.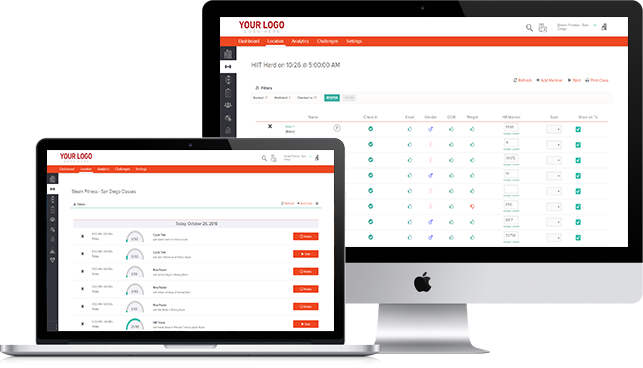 Class management
The FitMetrix platform gives front desk users the ability to manage class rosters, add members to the class and assign reserved spots quickly and painlessly. Our platform is designed for fast interaction to make the customer's experience at the front desk seamless.