Indoor Cycling
Be an industry leader with our gamified leaderboards
Track real-time watts, RPM, and calories burned as well as rank members based on performance
Keep your members engaged by running sprints and completely customizable team challenges
Compatible with the most popular indoor bikes
Customizable screens branded to your own club
Branded end-of-class summary email allows members to rank their instructor and share results on social media
In The Club
Increase member engagement and retention by tracking and displaying their performance during class. Compatible with most indoor cycling bike models.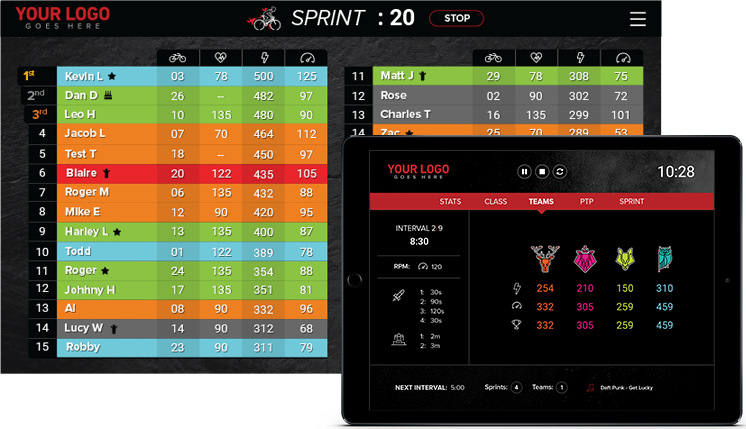 On The Web
Member Portal
Seamlessly integrates with your current website and scheduling system, giving your members the ability to reserve a bike, review and track their performance data, and get rewarded for working out.
On The Move
Stay connected with your members through your own branded mobile app. Engage your members by giving them an app that allows them to not only view/schedule classes but track their workouts inside or outside the club.
Compatible With
Leading Brands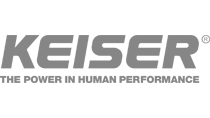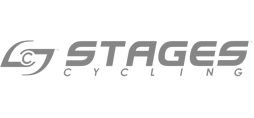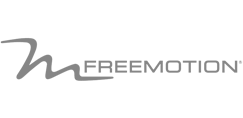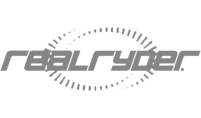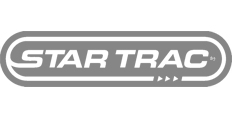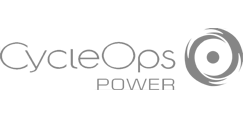 Integrates With Your
Favorite Apps