Group & Class Management
Give your members an experience to talk about
Streamline your instructor substitutions
Request a substitute directly from your schedule.
View all sub requests on the new Sub Board.
Automated emails create a smooth substitution process with no one left in the dark.
Allow admins to approve substitutions or automate the process.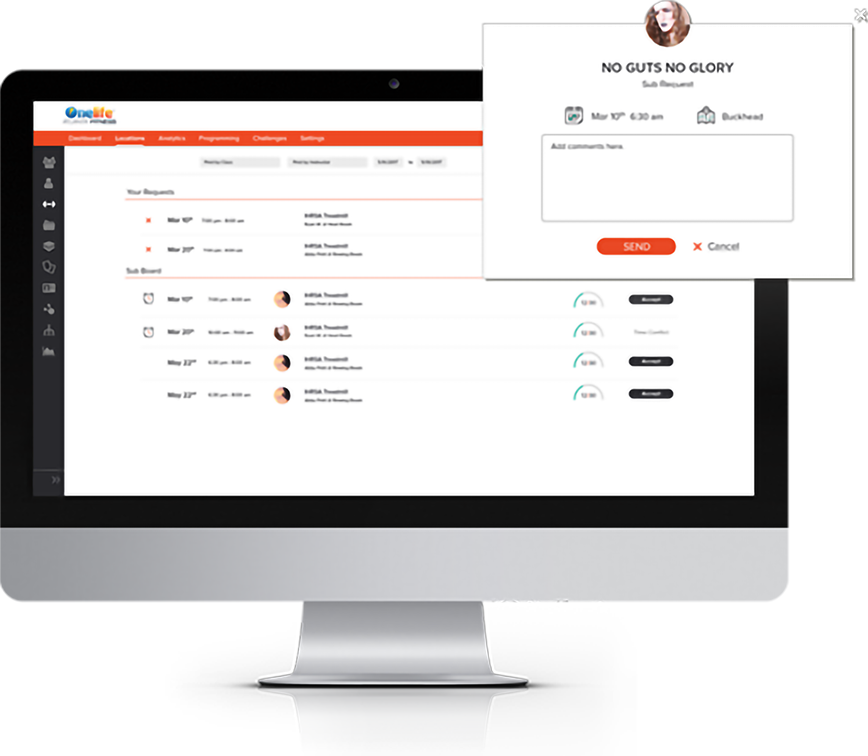 Instructor Ratings
Gather and analyze immediate member feedback to improve the overall experience for your members.
Ratings can be sent via email and push notifications.
Hold your instructors to key performance metrics.
Emails and Analytics
Increase member engagement with automated emails.
Stay in touch with your members with customized emails for birthdays, anniversaries, first class attendance, etc.
Leverage your data to reduce churn and increase retention by improving member satisfaction.
Get real insights into your business with more than 25 different reports.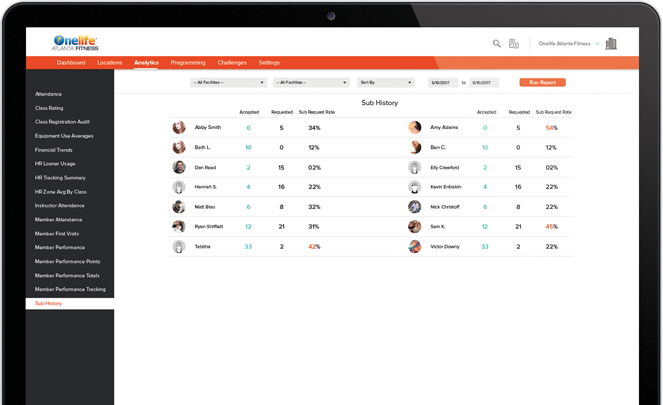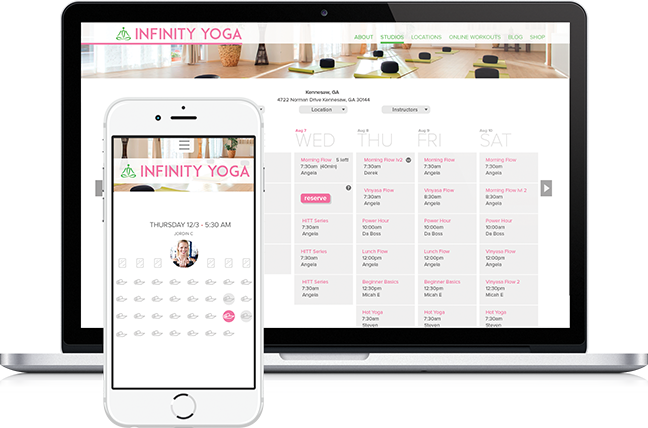 Scheduling, Check-in,
and Pick-a-Spot
Let your members book classes without ever leaving your website.
Pick-a-spot allows members desktop & mobile control over reserving spots or equipment.
Allow your members to check themselves in and de-stress your front desk with our check-in app.
Early booking available for VIPs.