The Employee Portal
Numerous exciting features, such as viewing detailed class roster information, sending and accepting substitution requests, notifying instructors of events via the notice board, and so on, allow your employees to easily manage their workday at their convenience from a PC, tablet, or smartphone.
Class Management
Instructors can easily add their schedule and time off to streamline substitution requests.
Identify all upcoming classes and the total number of attendees.
Drill down to class roster details to review registered members and assigned spots.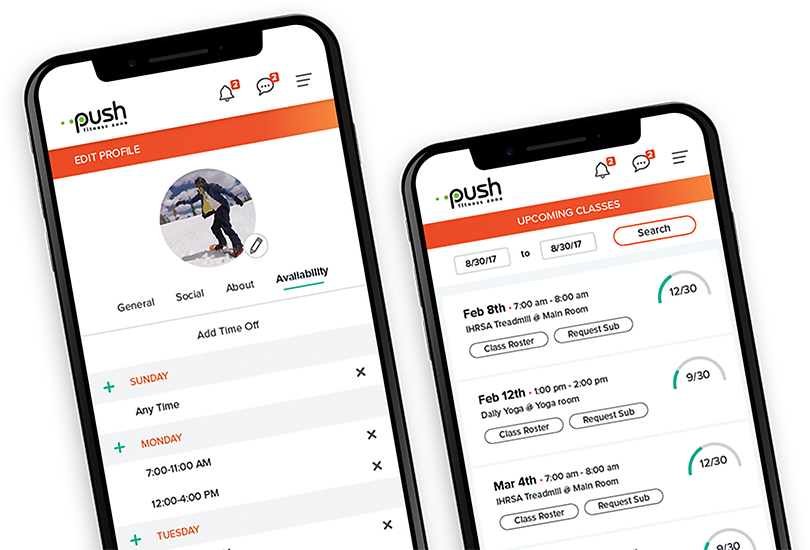 Self-Service Substitutions
Easily request a substitute for class conflicts through email messages.
Substitution request emails can be customized specifically for your location.
Accept offers to substitute a class with a click of a button.
Easy Communication
Using the Notice Board feature, communication between administrators and instructors is a breeze. Simply add informational posts to alert employees of upcoming promotions, closures, interruptions, new studio features, and so on.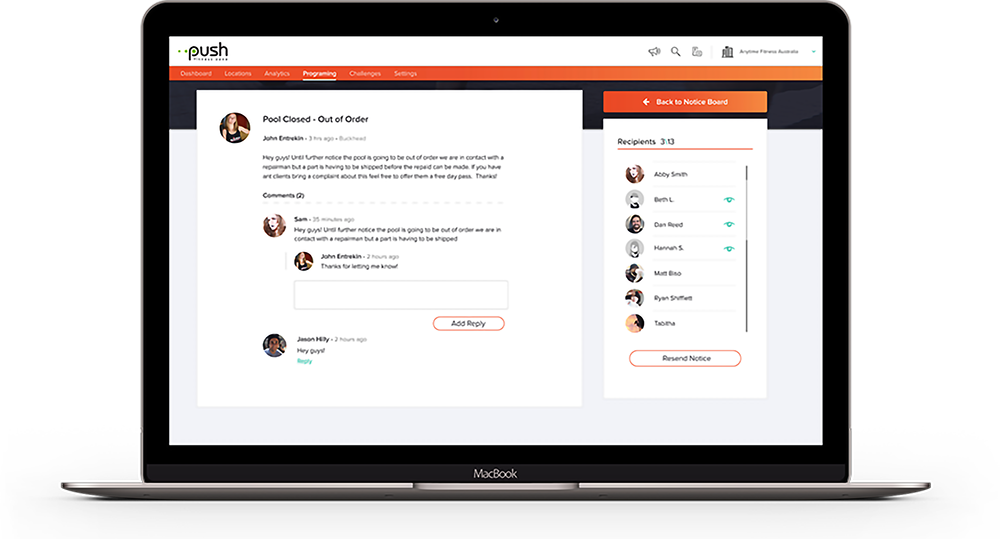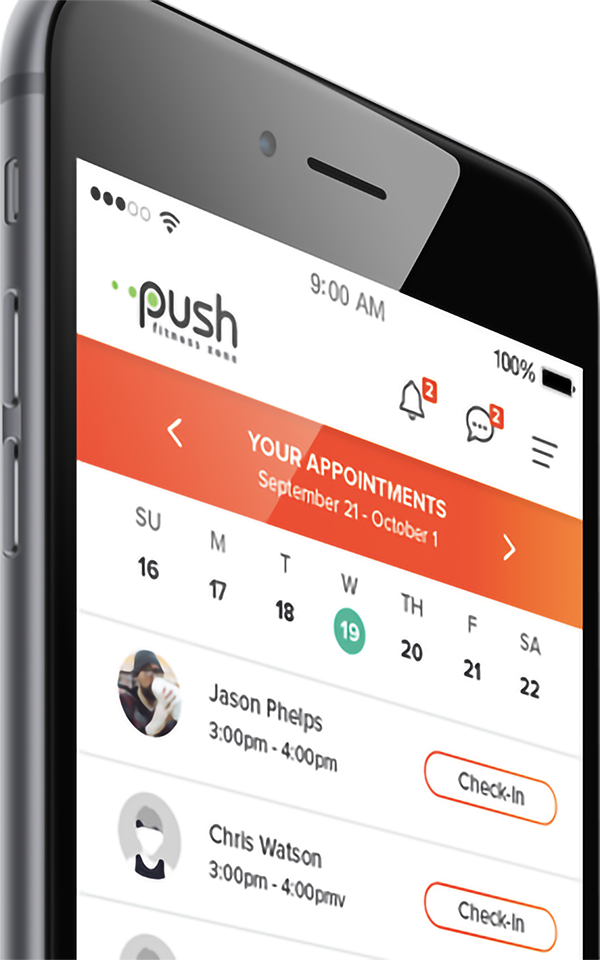 Mobile-Friendly
The mobile-friendly platform allows administrators and instructors to stay up-to-date with their availability, time off, and class schedules, when they are on the go.