Integrations
FitMetrix is the only performance tracking platform that integrates with the most popular club management solutions.



The FitMetrix Partner Ecosystem is a trusted network of companies that help gyms and fitness studios grow their business. We are continuously working on new integrations and partnerships, so please feel free to send any integration/partnership suggestions to [email protected].
Website Solutions
Let your clients register, schedule classes, purchase packages, and select a spot without ever leaving your website. The FitMetrix website solution contains over a dozen different templates that can be dropped into your existing website to provide your members with your most important information without having to leave your website.
Learn More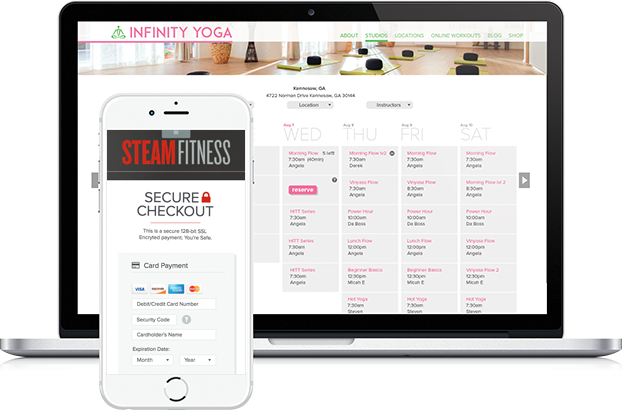 Member Portal
Seamlessly integrating with your current website and scheduling system, the member portal offers a powerful user interface for your members. The portal gives your members the ability to review and track their performance, trend their data against others, and get rewarded for working out.
Learn More
Your Branded App
Engage your members by tracking their workouts inside or outside the club.
Allow your members to view and collect reward points and participate in club-wide challenges from their smartphones.
Very easy to deploy. We take care of the branding and the updates.
Push notifications allow you to easily communicate directly with your members.
The app managment portal allows for easy customization and quick deployment.
Learn More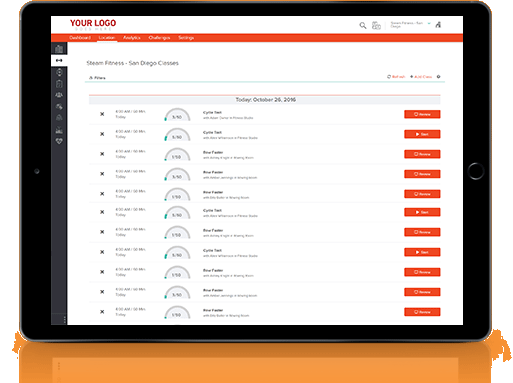 Front Desk
Let your members check-in to class from any tablet to eliminate long lines at the front desk.
Preselected spots are displayed at check-in. If a spot was not preselected, the client has the ability to select a spot at check in.
Learn More
Drive Customer Loyalty With
Perkville
Perkville is an all-in-one referral and rewards program. FitMetrix has partnered with PerkVille to allow members to have visibility into your rewards program.
Your members will access their rewards points through the FitMetrix branded app and your website, refer friends, and redeem perks.