Back To Class List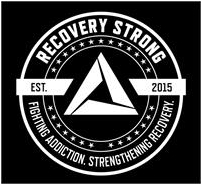 RECOVERY STRONG
FREE CLASS! ALL LEVELS WELCOME!
We are here to show love, support and hope to all those who are affected by the disease of addiction and mental illness. Bring your friends and family. 
We will do a workout and then circle up to share an experience, talk about setting some personal goals for the week and just try to build each other up and carry a message of hope! God Bless!
#recoverystrong #fitness#sober #odaat#wedorecover #hope #gratitude
Instructors Who Teach This Class
Waitlist