Back To Class List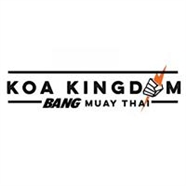 Lululemon + Bang Muay Thai Event
Men! You do not want to miss out on this special event!  Complimentary to all levels of men 13+ years and older, sponsored by Lululemon, Warrior Fuel and Koa Kingdom!  
The first 50 men to register will receive a gift from our sponsors for participating and be entered to win the GRAND PRIZE RAFFLE! *You must be present to receive and win! 
If you have never tried Bang Muay Thai, this is a perfect time to be amongst amazing people learning an amazing sport. 
You need gloves, shin guards and a white t shirt (unless  you are a different rank in the BMT system). We have gloves for rent $5 
Rules of Bang Muay Thai
1. Show up on time (bow on/off the mat)
2. Take care of your partner
3. Get tired
4. Get better
OSU!
Instructors Who Teach This Class
Waitlist