Back To Class List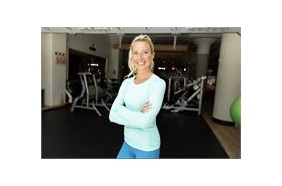 BODY BLITZ
JOIN COACH NICKOLE FOR A NEW INTERVAL TRAINING PROGRAM CALLED BODY BLITZ! 
Metabolic conditioning or "metcon" for short is a style of higher-intensity training designed to increase metabolic demand and increase energy usage. 
Join our dynamic fitness class where we kickstart each session with an invigorating warm-up designed to elevate your heart rate instantly. Following this, we'll delve into a targeted 10-15 minute strength training segment, featuring a different exercise in every class. To conclude our sessions, we'll challenge you with 1-3 metcon-style workouts, ensuring you leave feeling accomplished and energized.
By enrolling in our class, you'll embark on a journey of continuous improvement as you master new exercises with each session. Brace yourself for a rewarding fitness experience, where you can anticipate a healthy dose of burpees to keep you motivated and engaged. Don't miss out – sign up now to elevate your fitness game!
Instructors Who Teach This Class
Waitlist