Back To Class List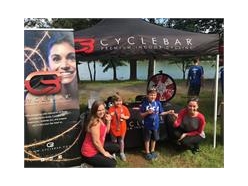 Westside Nursery School
Come join us for a Moms' Night Out for a "Sip and Spin" Cyclebar Event to raise money for a West Side Nursery School Garden.
Thursday, March 14 at 8pm for $35.
Wine (BYOB), refreshments and fruit will be served.
Please venmo West Side Nursery School (@WSNS-) and include your name and "Sip and Spin" in the description.
Join us after the event for a cocktail at Blue Moon, which is located next door.
We hope to see you there!
Instructors Who Teach This Class
Waitlist