Back To Class List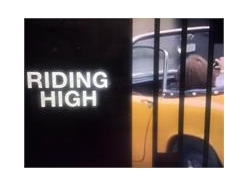 RIDING HIGH - Back Rows
Riding High on any of the bikes in the Back Rows w/Milk n Sugar Andrey Exx, Beyonce, Meduse and Journey open up this 60min music videos & Real Roads Ride. We created this ride during 2019 Hurricane Season, to get you out of the house and RIDE HIGH! 
A sequence of Arabic rhythm combined with Beyonce's Naughty Girl opens the 2nd section of this ride, along with U2, 50 cents and J cole's No Role Models. 
Getting HARDER with Jax Jones and Bebe Rexha, geting on the road with Robin's Thicke's MAGIC and straight into upper body workout on Digable Planets' Rebirth Of Slick (Cool Like Dat). Finishing the ride with a Latin touch that will get you HIGH, into stretching with Sarah Mclachlan's ANGEL. 
Instructors Who Teach This Class
Waitlist