Back To Class List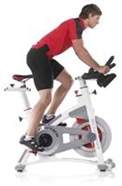 ClubSPIN: FREAKY FRIDAYS
Pamela Bennett Fitness
250 East Atlanta Road, Suite 272
Stockbridge, GA 30281
Once you let your Alter Ego take control over the bike there's nothing that can stop!". Come to ClubSPIN starting November 9th for FREAKY FRIDAYS @ ClubSpin! Let's
bring out your Alter Ego/ Freak and let the music give you distance from yourself for some insane fun while getting in a great workout for your Mind/Body/Soul!
This is an endurance ride. This is also a great class for runners.
Instructors Who Teach This Class
Waitlist