Back To Instructors List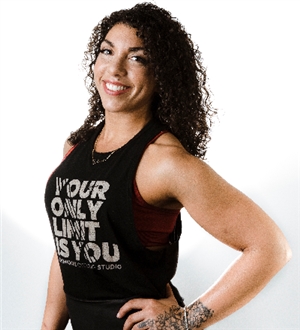 Elena
Elena L.
"Go hard or go home!"
My goal at SpinHouse is to:
Motivate riders to dig deep and push past their physical and mental barriers, to reach new heights of awesomeness they never thought possible!
A little bit about me:
I believe that intention is everything and balance is the key to happiness. I always give my all... to me there's no other way to live! I love to dance and I also teach Zumba and I love my day job as an RMT - being able to help people feel their best drives me to be the best therapist and instructor I can be!
Why do I ride?
I ride to clear my head and strengthen my body.
3 things that make a perfect day
Sunshine, soulful music, great company
An item on my bucket list?
Learn to play the piano like Alicia Keys!
When you leave my class, you should feel...
Soaked in sweat and riding high!!!
The soundtrack to my life would be:
Got To Be Real - Cheryl Lynn
Living for the City - Stevie Wonder
My Life - Mary J Blige
Can't Hide Love - Earth Wind & Fire
You Rock My World - Michael Jackson
Waitlist