Back To Instructors List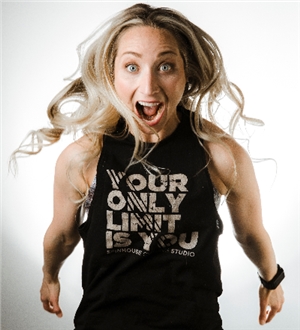 Samantha
Samantha B.
"Quitters never win, winners never quit"
My goal at SpinHouse is to:
inspire and motivate members towards achieving their goals, while helping to create a healthy and fun environment for my fellow teammates.
A little bit about me:
Sports and fitness have always been a huge part of my life. In high school I was a swim instructor, lifeguard and competitive swim coach. I have traveled and lived in numerous countries around the world and studied all different cultures and backgrounds. Academically, I completed a Bachelor of Business Administration. After working a few unfullfilling years in business and finance, I found myself naturally gravitating back to the world of fitness. I have the following fitness certifications: Group Fitness (CFES); Personal Training (BCRPA); Indoor Cycling (Inner Fit Studios) and lastly Functional Movement Screening (FMS).
Why do I ride?
I ride for the 'riders high' it fuels and inspires my existence.
Name an item on your bucket list?
Complete an ironman
My favourite hashtag
#Everyriderhasareason
The soundtrack to my life would be:
What a Wonderful World - Luis Armstrong
Imagine the Impossible - Amber Sky Records (featuring Riley Biederer)
Sun Don't Let Me Down - Keith Urban, Nile Rodgers & Pittbull
Live like you were dying - Tim McGraw
Walking On Sunshine - Katrina & The Waves
Waitlist