Back To Instructors List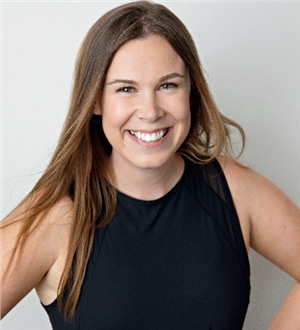 Olivia
Olivia P.

"You are exactly where you are meant to be right now"
My goal at SpinHouse is to leave you energized and feeling like your best self. We all have goals, and no matter how big or small I want to help you crush them. I want to inspire every member of the SpinHouse Squad to feel like they can accomplish anything. I want my class to be equal parts fun and hard work and for you to leave every class with no regrets and a smile on your beautiful face!
A bit about me: I am an ex-college athlete, I grew up playing competitive volleyball and moved to Victoria after high school to play post-secondary volleyball. After a few years, I moved to Calgary to finish my Bachelor of Commerce degree in Marketing at U of C. I am currently working for lululemon on the Ecommerce team - you'll rarely catch me wearing anything else! Once I stopped playing volleyball, I found spin to be my new "team sport". I have been spinning since 2014 and I love how it provides a sense of community and team spirit while still working towards your individual goals.
Also, I have an 8 year old cat named Sweatpants - Sweaty for short
My guilty pleasure:
90 Day Fiancé... and all its spin-offs
One day I want to own...
a brewery!
Favourite post ride treat is Krispy Kreme Cake Batter doughnut!
My Fave Hashtag
#workhardplayhard #thesweatlife
5 songs which would be the soundtrack of my life
Beer Never Broke My Heart - Luke Combs
The Middle - Zedd feat. Maren Morris
Believe - Cher
Fill Me In - Loud Luxury
Heartless - Diplo & Morgan Wallen
Waitlist