Back To Instructors List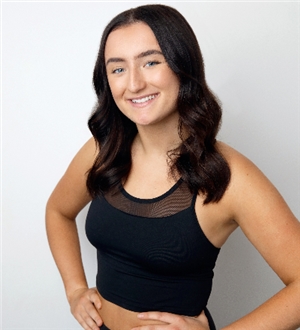 Sophia
Sophia Z.
My favourite quote is
"the pain you feel today will be the strength you feel tomorrow"
My goal at SpinHouse is to motivate riders towards their strongest, most confident selves. While creating an exciting and inspiring community for all.
A little about me: I am a recent high school graduate going into a journalism degree. Growing up, I played lacrosse which began my love for fitness. I have always had a passion for working as a team, which is why I love the spin community so much! When I'm not spinning I also love skiing, snowboarding, and hiking.
What keeps my absolutely hooked to riding is that feeling of accomplishment after a hard ride. Leaving the studio knowing you gave it your all is an unbeatable feeling.
My perfect day would start off at the spin studio. After grinding out a killer ride I would pick up my friends and go downtown and roller blade around the sea wall (very fun activity). Finally, I'd end it off in English bay to watch an unbeatable Vancouver sunset.
When leaving my class you should feel...
Sweaty, happy, and motivated!
My favourite hashtag is #corgiesofinstagram
Sound track of my life:
Good As Hell - Lizzo
Young and Alive - Bazzi
Don't stop believing- Journey
Break my stride - Matthew Wilder
8teen - Khalid
Fun fact about me is that I travelled to Lebanon alone at of 15!
Waitlist