Back To Instructors List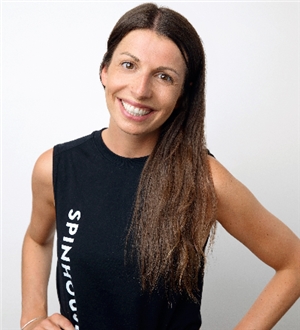 Georgia
Georgia T.
"When you truly want something you'll never let yourself give up."
My goal at SpinHouse is to:
Motivate and encourage others to not only complete the ride but to have FUN along the way and to look forward to the next SPINHOUSE RIDE!
Working out shouldn't be a chore it should be a choice that makes you feel GREAT!
A little bit about me:
Fitness has always been a big part of my life but from a young age I realised that teaching was my passion! I have been an instructor for over 5 years teaching both water sports and fitness classes. I have a huge love for music and believe the music of any class should push and motivate you to achieve!
Why do I ride?
It's fun, fast and certainly gets those endorphins running :)
What's the first thing I do in the morning?
MAKE COFFEE
When you leave my class, you should feel...
Sweaty and Proud!
My favourite hashtag:
#liveforthebeaches
The soundtrack to my life would be:
Jack Johnson - Better Together
The Kooks – Seaside
Disclosure - You & Me feat. Eliza Doolittle (Flume Remix)
Avril Lavigne - ComplicatedKT Tunstall - Suddenly I See
Waitlist