Back To Instructors List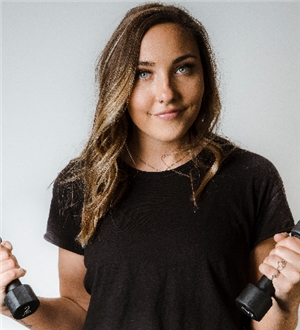 Zoe
Zoe S.
"A comfort zone is a beautiful place but nothing ever grows there"
My goal at SpinHouse is to:
Create and be a part of a spin family where everyone feels welcome, and have lots of fun while doing it!
A little bit about me:
I am a Criminology/Nutrition student with a passion for this wonderful place we call "SpinHouse". Adventure and travel are my jam and being immersed in different cultures is what sparks the light in me. I've always had an active lifestyle whether it be playing soccer, snowboarding or hiking with my favorite people (my family and dog of course)!
My guilty pleasure is:
I am a 'Keeping up with the Kardashian's' fan through and through... No shame!
Words I live by:
Collect moments not things
The most unusual thing in my gym bag is…
A bag of sour candies, every time is a good time for sour candies!
My favorite hashtag:
#explorebc
The soundtrack to my life would be…
Livin' Easy - Cody Simpson
All of the Lights - Kanye West
Let's go - Khalid
Speed of Sound - Coldplay
Coastline - Hollow Coves
Waitlist