Back To Instructors List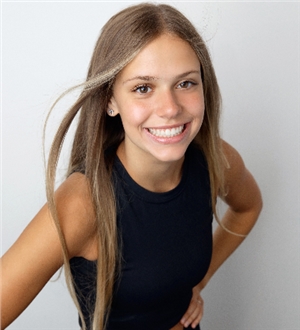 Chloe
Chloe G.
My favourite quote is "You are only one workout away from a good mood"
My goal at Spinhouse is to motivate and inspire others to be their best selfs, and put a smile on their faces while doing it. The most important thing is to HAVE FUN!
A little bit about me: I am a recent high school graduate going into a Bachelor of Arts degree at Capilano University. I have been dancing since I was three, and have always loved the power of music and fitness.
My main thing on my bucket list is travelling around the world to as many beaches as I can!
My guilty pleasure is re-watching Glee and documentaries about pop culture icons!
My fave hashtag: #goodvibes
5 songs which would be the soundtrack of my life
Tongue Tied - Grouplove
Dancing Queen - Abba
Golden - Harry Styles
Don't Stop Me Now - Queen
Night Fever - The Bee Gees
Waitlist