Back To Instructors List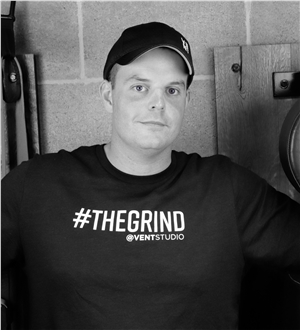 Michael
Michael B.
There is nothing more powerful than a human being with purpose
Michael Bahil - Is a National Academy of Sports Medicine Certified Personal Trainer (NASM CPT) NASM Corrective Exercise Specialist and NASM Performance Enhancement Specialist as well as the Vent Studio resident DJ...
If you're ready for the most electric, exciting and efficient workout look no further than VENT Studio. In order to be the best version of yourself, you have to be willing to do things that others aren't willing to do. With every calorie burned, each rep and ounce of sweat give it your all. If you're still reading this...stop! Go sign up for a class today!

WHAT YOU NEED TO KNOW :

1. Favorite Song to play during class - All of them

2. Favorite Song to chill to - Too many to count :) (favorite DJ - Tiesto)

3. Highest speed you've reached on the STRIDE Station during class - 13.5 mph

4. Guilty Pleasure - Video Gamer (from classics to the currents)

5. What motivates you to exercise regularly - ME, I am my own great motivator. In all aspects of life we can always be better.
Waitlist