Back To Instructors List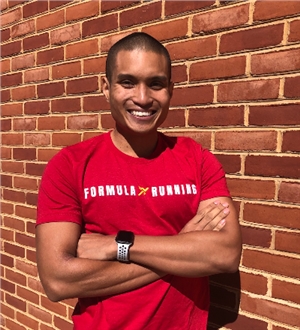 Ralph
Ralph N.
Ralph joins FRC with multiple years of group fitness coaching experience and has been an instructor at various boutique fitness studios in the DMV area. He is also a co-leader of RunMosaicRun, the Lululemon run club based in Fairfax, VA.
When it comes to running, Ralph was bit by the running bug in high school and ran both track and cross country. After graduating from Virginia Tech (Go Hokies!), he logged over 30 half marathons and marathons and loves to challenge himself by running multiple races each year.
Originally a native of Virginia Beach, VA, Ralph also holds an MBA from Georgetown University and is a healthcare IT consultant by day. He uses coaching as an outlet for daily stressors but more importantly, loves motivating others to improve their ability to achieve their fitness goals and unlock their internal greatness.
Waitlist