Back To Instructors List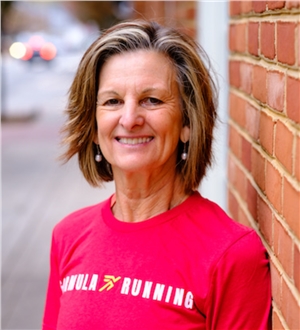 Carol
Carol H.
I took up running as an adult over 20 years ago when my sister encouraged me to join her for her daily jogs. I still remember my first race. It was a 10k Turkey Trot and I knew once I crossed the finish line, I was hooked and would become a lifelong runner
Over the years, I have competed in all distances and always seemed to do better at longer events. The marathon distance still is my favorite!! Throughout the years I have completed and competed in over 30 marathon events, including 3 Boston Marathon finishes, two 50 mile ultra-distance races, 12 Ironman competitions with 2 Hawaii World Champion finishes
I still compete in various endurance events, however my primary focus now is sharing my experience by helping others to achieve their own personal fitness & training goals. I have a professional certification as a Personal Trainer through the American Council on Exercise along with many others including athletic strength & conditioning, TRX, Kettlebell, HIIT and group fitness. My 20 + years of racing along with my fitness background have given me the skill set, knowledge and passion to motivate as many people as possible to do their very best.
Waitlist