Back To Instructors List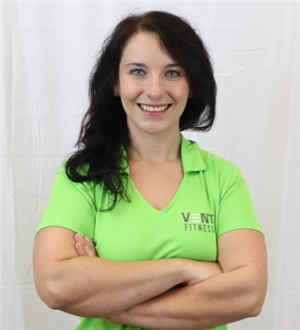 Maja
Maja M.
"You can make excuses or you can make things better, but you can't do both."
CERTIFICATIONS AND EXPERIENCE: NCCPT Certification, NASM (CPT)
GOALS FOR MY CLIENTS – To identify each client's fears and goals, and help them establish a new pattern of habits, mindset, and education to lead them to success.
____________________________________________________

WHAT YOU NEED TO KNOW ABOUT ME:

WHAT SONGS CAN I EXPECT TO HEAR IN ONE OF YOUR CLASSES - As a 80's baby, my tastes range from Britney Spears pop to Drake and Kendrick Lamar ( minus country music). Music Moves you! Anything that will motivate those working with me, and I always take requests!

FAVORITE SONG TO CHILL TO - A Spotify playlist with my favorite songs, ranging from Rock, Pop, and Hip/Hop.

GUILTY PLEASURE - Watching Cartoons (current adult ones and 90's cartoons)

WHAT MOTIVATES YOU TO EXERCISE – Never going back to the physical state I was in. Working out is my happy place, where I can push myself to new limits and accomplishments that are only for myself.
Waitlist