Back To Instructors List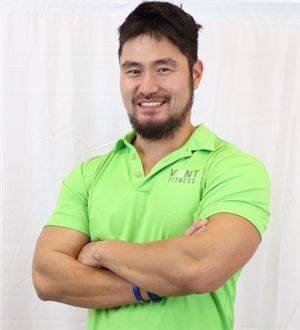 Jay
Jay T.
"I'm not trying to kill you; I'm actually trying to help you live!"
CERTIFICATIONS AND EXPERIENCE – National Academy of Sports Medicine (CPT since 2008)
GOALS FOR MY CLIENTS – It would be inaccurate and trite for me to just say that I want my clients to put their best foot forward. For them to take that magical leap of faith and try something outside their comfort zone, both feet need to leave the ground. Of course, not everyone in this world has two feet.
____________________________________________________

WHAT YOU NEED TO KNOW ABOUT ME: I am an assistant football coach at the greatest high school in the Capital Region, Shaker High School.

WHAT SONGS CAN I EXPECT TO HEAR IN ONE OF YOUR CLASSES - Retro video game music, pro wrestling themes

FAVORITE SONG TO CHILL TO - A Capella version of Outset Island Theme (Legend of Zelda: Wind Waker) by Smooth McGroove, Samoa Joe's WWE Theme by CFO$

GUILTY PLEASURE - Playing the Power Hour drinking game with Keystone Light as my go-to brew (only 104 calories and 5 grams of carbohydrates per 12 oz.)

WHAT MOTIVATES YOU TO EXERCISE – I used to work out so I could maintain my status as a Hot Young Asian Man. However, I don't exercise as regularly anymore, because I have a girlfriend who says she loves me for my personality. Therefore, I don't need to look as good as I used to.
Waitlist