Back To Instructors List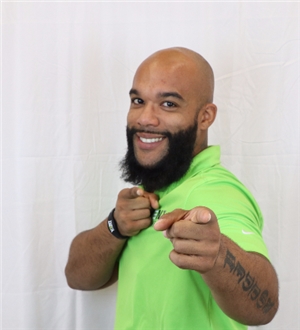 Devin
Devin F.
"Strive to be 1% better everyday."
CERTIFICATIONS AND EXPERIENCE - National Academy of Sports Medicine Certified Personal Trainer. CES (Corrective Exercise Specialist), GPTS-(Group Personal Training Specialist), Martial Arts Background.
GOALS FOR MY CLIENTS – To help you reach your goals while providing a fun and functional workout
____________________________________________________

WHAT YOU NEED TO KNOW ABOUT ME:

WHAT SONGS CAN I EXPECT TO HEAR IN ONE OF YOUR CLASSES - Everything from Led Zeppelin to Drake.

FAVORITE SONG TO CHILL TO - Three little birds- Bob Marley

GUILTY PLEASURE - Brazilian Jiu Jitsu

WHAT MOTIVATES YOU TO EXERCISE – The need to be more active for my kids.
Waitlist