Back To Instructors List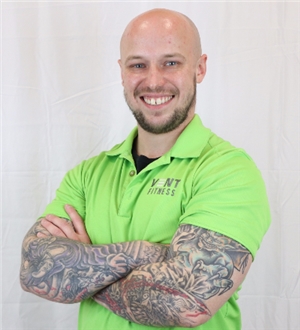 Travis
Travis K.
"Am I not destroying my enemies, when I make friends of them." - Abe Lincoln.
CERTIFICATIONS AND EXPERIENCE: ISSA Certified Personal Trainer, NASM (CES)
GOALS FOR MY CLIENTS – My goal for my clients and members, are to give them a genuine, personalized workout that will help them achieve their goals, and leave feeling good about themselves.
____________________________________________________

WHAT YOU NEED TO KNOW ABOUT ME:

WHAT SONGS CAN I EXPECT TO HEAR IN ONE OF YOUR CLASSES - DMX, MOTLEY CRUE, THREE DAYS GRACE, ENINEM, JIMMI HENDRIX, DRAKE, BIG SEAN, LED ZEPPELIN.

FAVORITE SONG TO CHILL TO – Fire, Jimmi Hendrix

GUILTY PLEASURE - Pizza

WHAT MOTIVATES YOU TO EXERCISE – My love for fitness.
Waitlist