Back To Instructors List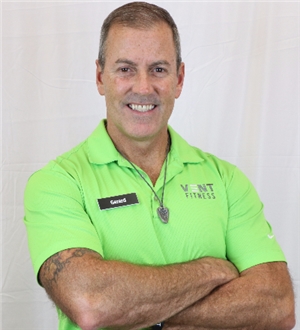 Gerard
Gerard C.
"You only need 6 hours of sleep. If you are sleeping 8,9 hours sleep faster." Arnold Schwarzenegger
CERTIFICATIONS AND EXPERIENCE: NASM (CPT), Spin, created STORM HS Hockey off ice program, Bethlehem Youth Hockey off ice training program
GOALS FOR MY CLIENTS - Get them comfortable on the weight room floor and help them realize the benefits of weight training.
____________________________________________________

WHAT YOU NEED TO KNOW ABOUT ME: Retired NYPD Detective. Current Private Investigator. Have been coaching youth hockey last 10 years.

WHAT SONGS CAN I EXPECT TO HEAR IN ONE OF YOUR CLASS - Elvis, Chubby Checkers, Jackie Wilson, Beach boys to Cazzette, Fritz and the machine, Lindsey Sterling, Chainsmomers, to The Who, Guns and roses, Rolling Stones

FAVORITE SONG TO CHILL TO – Tennessee Whiskey

GUILTY PLEASURE – Brownies

WHAT MOTIVATES YOU TO EXERCISE – Stay fit and in shape to make it to 100.
Waitlist