Back To Instructors List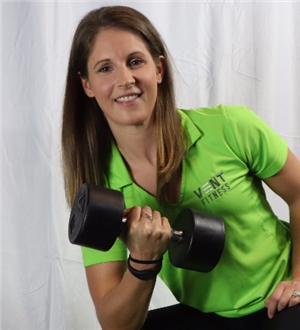 Samantha
Samantha B.
'If you want something you've never had, you have to do something you've never done."
CERTIFICATIONS AND EXPERIENCE: NASM (CPT) (PES) Bachelors in Criminal Justice.
GOALS FOR MY CLIENTS - Instill a love and appreciation for healthy living. Learning to enjoy the journey makes the process so much easier. No matter who you are, you are worth it!
____________________________________________________

WHAT YOU NEED TO KNOW ABOUT ME:

WHAT SONGS CAN I EXPECT TO HEAR IN ONE OF YOUR CLASSES - Hardwell, Tiesto, Vicetone

FAVORITE SONG TO CHILL TO – I was Wrong Robin Schulz Remix

GUILTY PLEASURE – WINE!!!

WHAT MOTIVATES YOU TO EXERCISE – Working out has becoming such a part of my life that the feeling of not working out motivates me. When you are familiar with how your body feels when you are healthy, you will want that feeling all the time!
Waitlist