Back To Instructors List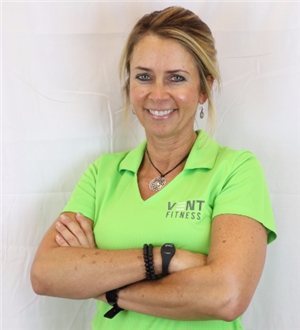 Theresa
Theresa F.
" A goal without a plan is just a wish"
CERTIFICATIONS AND EXPERIENCE: AFFA (CPT)
GOALS FOR MY CLIENTS - Educate, motivate and empower clients to feel comfortable in a gym environment, give them the tools necessary to make smart choices about their health which includes diet and exercise. Make it a lifestyle!
____________________________________________________

WHAT YOU NEED TO KNOW ABOUT ME:

WHAT SONGS CAN I EXPECT TO HEAR IN ONE OF YOUR CLASSES - : Shinedown, Nickelback, Metallica, Eminem, Prodigy

FAVORITE SONG TO CHILL TO – Gravity , John Mayer

GUILTY PLEASURE – Big glass of Kendall Jackson Chardonnay after a long week.

WHAT MOTIVATES YOU TO EXERCISE – Reduce stress, increase energy level, improve concentration and fight the aging process.
Waitlist