Back To Instructors List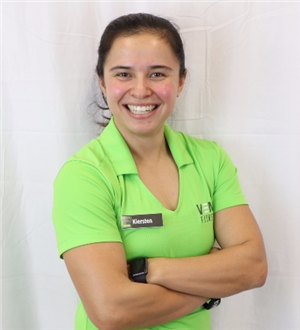 Kiersten
Kiersten R.
"Life's not about how hard of a hit you can give. It's about how many hits you can take, and still keep moving forward." - Rocky
CERTIFICATIONS AND EXPERIENCE: ACE (American Council on Exercise); experience in HIIT (High Intensity Interval Training) and injury prevention.
GOALS FOR MY CLIENTS - Pass on my love of fitness and passion for a healthy lifestyle with each of my clients.
____________________________________________________

WHAT YOU NEED TO KNOW ABOUT ME:

WHAT SONGS CAN I EXPECT TO HEAR IN ONE OF YOUR CLASSES - Cinderella Man by Eminem

FAVORITE SONG TO CHILL TO – Party in the USA - Miley Cyrus

GUILTY PLEASURE – BRAVO network.

1. WHAT MOTIVATES YOU TO EXERCISE – The energy and I really enjoy how I feel when I'm in great shape.
Waitlist