Back To Instructors List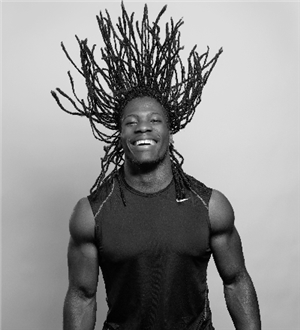 Trevon
Trevon B.
Trevon grew up playing football in Florida, and in High School he received a scholarship to come play for UNH. He served as captain of the team for 2017 and 2018, making him the first two-time captain in UNH football history. He was also named the strongest athlete, pound for pound, in UNH history based on setting a body power index record. He's currently working on his Master's Degree in Human Development and Family Studies, with the a focus on Adolescent Development. He has a passion for motivating and pushing others to their full potential. Staying fit, and strong is a must for him in life. He was never the biggest on any of his football teams, but he was always the fittest, fastest, strongest, and the most competitive because he put in the work to make it happen.
My music will consist of hip hop, R&B, Dancehall Reggae, African/Caribbean
Quote: Don't watch the clock; do what it does. Keep going.
Waitlist