Back To Instructors List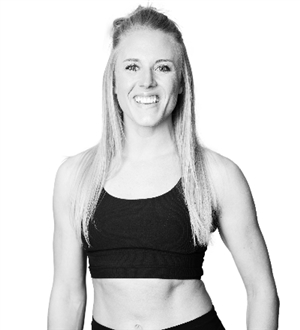 Lauren
Lauren
"My mission in live is not merely to survive, but to THRIVE; and to do so with some passion, some compassion, some humor and some style." -Maya Angelou
Hi Missoula!! ‍️ My name is Lauren (pronounced "R N with a La in front of it) but since 90% of you are already confused, just call me: Lo, Laur, L, LL or Lofts!
High level points:
Youngest of 9 siblings ‍️
Aunt to 20 nieces and nephews
Mama to 1 Silver Labrador - Oakley
Addicted to travel, cheese & clothes
Outdoor enthusiast
Perpetual waterfall chaser ‍️
Keen eye for spelling and grammar ️
Big fan of laughing 'til you cry
Passionate about getting the most out of life
A little more depth:
Achievement has been a constant theme throughout my life and something that was expected from me at a young age. While I still strive for success and crave accomplishment, those values have taken on a very different meaning. Rather than feeling defined by sports victories, sales charts, or my bank account, I have discovered that the most fulfilling sense of achievement comes from helping others. Nothing gives me more satisfaction than making someone feel special, noticed, or appreciated... and especially if that means helping them achieve their own goals! I am selfish about being selfless! (Oxymoron alert!) And being supportive isn't always about the grand gestures; sometimes the smallest act can make the biggest impact.
Long story short, is there a more exciting way to fuel my desire for achievement than to guide YOU as an INSTRUCTOR with HYPEHOUSE?!? I think not! Book a class to share this fun, sweaty, heart pounding , music driven, altogether epic workout with me and let's ride!
Waitlist