Back To Instructors List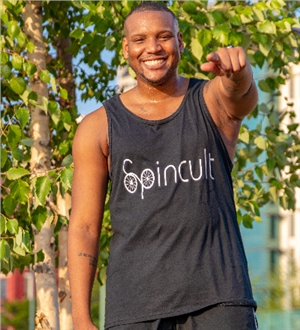 Sidney
Sidney J.
Hometown: Memphis, TN Dream Destination Ride: South Africa Spirit Animal: KING KONG
Theme Song: I'm So Groovy - Future Authentic.
Energetic. Engaging. Boomin
From childhood to his days as swim team captain at Germantown High School, Sidney has always had a love of sports and fitness, and teamwork is just in his blood! He's a fierce competitor, so expect his vibrant energy and love for hip hop to push you and your "cult" to beat your personal best!
After following a path into Supply Chain and Logistics, Sidney switched gears and committed to a career in health and wellness. By sharing his knowledge of the body, his clients could learn more about themselves and develop a passion for their own strength - and that's why Sidney is in this game. Once you've gotten a glimpse of your potential, you'll do whatever it takes to reach it! His playlist are fresh, and his focus on team keeps you motivated and accountable through every push!
Certifications: Schwinn cycling certification; MAD DOGG ATLETHICS (Level II) Spin Schwinn Cycling Certification
Waitlist