Back To Instructors List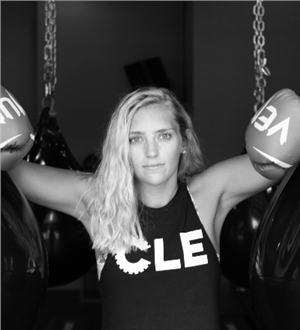 Maria
Maria R.
What's your life theme song?
'You Can't Stop Me' by Andy Mineo. This song is a reminder that the only person capable of stopping you from reaching your goals is yourself and you can accomplish anything you set your mind to.
What's your recipe for a hot class?Quick, sharp, boxing combinations [for Beat Box] and a fire playlist to keep energy levels high and most importantly, allowing everyone to let go and have fun.
Favorite movement?
Deadlifts; I feel so strong and powerful and it works every muscle in your body.
Who inspires you?
My fellow GrooveRyders. We are all one community and we always come together for each and every workout. Seeing the other people next to me as well as other coaches pushes me to work harder every day and push myself to the next level.
Number one core value:
Perseverance. We are all so much stronger than we know and no matter what the challenge is if you don't give up you can succeed.
Waitlist