Back To Instructors List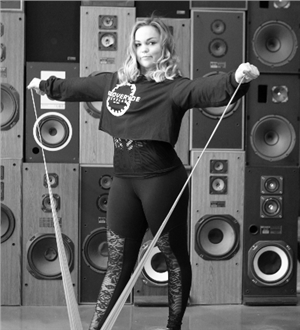 Courtney
Courtney M.
What's your life theme song?
'I Hope you Dance' by Lee Ann Womack. It's all about believing in yourself, taking chances, keeping the faith, never giving up and not take anything for granted. Powerful.
What's your recipe for a hot class? A tough but fun class with a bumpin' playlist… Boom, boom, drip, drip… SWEAT!
If you could go for a drink with any musician/rock star dead or alive, who would it be?
J. Lo. She is an icon and always will be; beautiful on the inside and outside. And, I wouldn't mind a one-on-one dance tutorial with some kray kray choreography!
What inspires you?
Faith and Family - they help me to be the best version of myself. Also, Hallmark movies… I am a hopeless romantic!
Number one core value:
Integrity. It communicates a lot about our values and how we live our lives both personally and professionally.
Waitlist