Back To Instructors List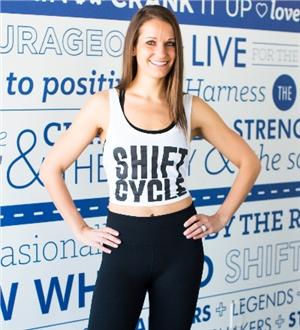 Caylynn
Caylynn L.
Everything you want is just outside your comfort zone.
How would you describe your class?
In 45 minutes we'll dance, sweat, struggle, crush goals, find our power and create strength all while riding to the beat and partying on the bike. I'll bring energy, excitement and choreography. You bring your best effort and determination. Together we'll #maketheshift!
If you had a rap/DJ name what would it be?
DJ CShell
Favorite Motivational Mantra:
Use what fuels you and leave behind everything else.
Waitlist