Back To Instructors List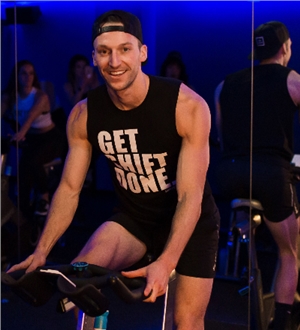 Danny
Danny M.
"Change your thoughts and you change your world."
how you would describe your class?
I'm not going to lie... my class is going to make you sweat, but I guarantee, I am going to take you to the next level both physically and mentally! Get ready to break down those barriers and dig deeper than you ever have before. I want you to realize the power you have within and SHIFT into that positive space. You bring the energy and I'll bring the beats. Some would say my class takes them back to Spring Break 2010... hot, sweaty and the best time of your life. I love myself a good throwback remix and like to keep the beat heavy. Don't think of it as a workout, it's just one big party.
What would your Dj/rap name be?
The online rap name generator would say... Manic D Danny Fierce! (Im diggin it!)
Your favorite motivational mantra:
If the plan doesn't work, change the plan—but never the goal.
Waitlist