Back To Instructors List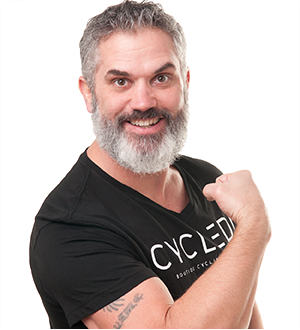 CAMERON
CAMERON Q.
"Semper Fidelis"
Cameron has been in the health and fitness field for over 20 years. With a B.S. in Exercise Science and Health Promotion and a love for health and fitness Cameron also has certifications in cycling, Zumba, Shockwave, and Personal Training. Cameron has a highly competitive cycling road racer career, as a Category 3 licensed athlete through USA Cycling. He typically rides and races 7,000-10,000 miles per year and brings that experience to his classes through highly spirited, motivating, well structured and intense workouts.
Three Songs I'm Listening to Right Now:
Hot For Teacher, Higher Ground, Freaks
"When I'm not on the bike...
I'm on my road bike. :-)
Guilty Pleasure:
Suffering in a bike race.
Favorite Karaoke Song
Baby Got Back
Waitlist