Back To Instructors List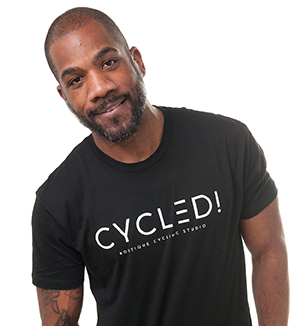 SHAWN
SHAWN S.
"Forsake not your individuality for it might be your last identifiable characteristic" - Unknown
"I'm inspired by courage. Be who you are, no matter what others think."
Born and raised in Los Angeles, California, Shawn first made the move to the the District of Columbia in 2015. Shawn is a Schwann Certified Cycling Classic Instructor, with over 10 years of experience. Shawn brings his dedication to fitness, his pumped up pop, dance, and r&b playlist, and a bit of pure energy and challenge to the CYCLED! Studio. If you're ready to conquer your fitness goals and be pushed to your limit, be sure to check out Shawn's class!
Three Songs I'm Listening to Right Now:
How Deep is Yoru Love by Bee Gees, Neither Old or Young by Kandace Spring, Love Never Felt So Good by Michael Jackson
"When I'm not on the bike...
I'm home being lazy.
Guilty Pleasure:
Eating a Box of Popsicles
Favorite Karaoke Song
Sailing by Christopher Cross
Waitlist