Back To Instructors List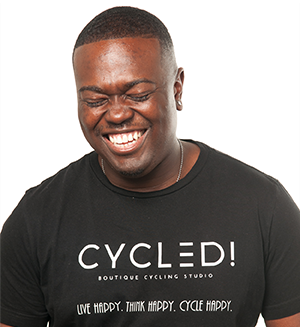 WILL
WILL M.
If it doesn't challenge you it doesn't change you.
Will was born and raised in North Carolina, but now resides in Baltimore, MD. After several years of teaching cardio kickboxing, he decided to carry his passion, high-energy and intensity to the bike as a spin instructor. With a bag mixed with hip hop, pop, and R&B, Will's classes will make you feel like you're riding through the middle of the BEST party ever! Will encourages his riders to dance away their inhibitions and enjoy the journey. You are guaranteed to leave his classes feeling challenged, energized, and dripping with happy sweat.
Three Songs I'm Listening to Right Now:
All the Starts by Kendrick Lamar & SZA, Motorsport by Migos, The entire SZA album
"When I'm not on the bike...
I'm on my way there.
Guilty Pleasure:
Naps, 2 for 1 Specials, CNN, & Reality TV
Favorite Karaoke Song
Too Close by Next is my opening number
Waitlist