Back To Instructors List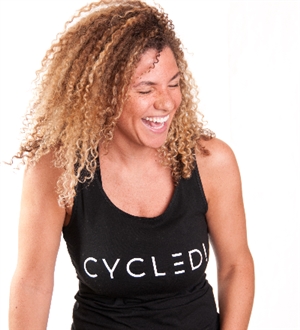 KARA
KARA T.
"The journey, not the arrival matters." T. S. Eliot
Kara is from Chester, VA and attended Virginia Commonwealth University for undergrad and received her MBA in International Business at Marymount University. Maintaining her health has always been a priority and over the past few years she has made sure to stay focused on it through healthier eating habits and regular exercise. She started taking indoor cycling classes regularly in early 2017 and knew she'd love to teach so in late December of 2017 she took on that role at a boutique studio in Capitol Hill. Kara recently moved to Takoma and knew she wanted to continue instructing so now she's here and loving every moment! "When riders take my classes, they can expect to escape from their day to focus on themselves and their ride and feel like they've entered a dance club - I'd say my riders feel like they're at a party on a bike!"
Three Songs I'm Listening to Right Now:
Bellyache (Marian Hill Remix) - Billie Eilish, Going Bad - Meek Mill and Drake, Free - Emeli Sande & Nas
"When I'm not on the bike...
I'm searching for new travel destinations or making my way to them, reading (this year, I set a goal for myself to read 50 books) and focusing on my passion project.
Guilty Pleasure:
Visiting the Takoma Park Co-op and purchasing items I surely don't need but want to try.
Favorite Karaoke Song
Heartbreaker from Mariah Carey and Jay-Z
Waitlist