Back To Instructors List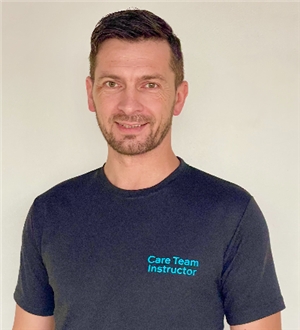 Michael
Michael N.
Michael Nilsen is an Yoga alliance Hatha and Vinyasa instructor and World Calisthenic Organization registered Level 1 Calisthenics trainer.
A passionate cyclist, triathlete, mountain climber as well as successful corporate manager, Michael understood the importance to connect the body and mind is a key to find balance in life and improve one's well being. Yoga is the right way to find balance in a busy day. An introspection, a way to connect with one's self.
"Breath is life. With the first inhale we are born, with the last exhale we leave the world. When we find the way to breathe in every move, in every thought, we find peace and balance. We find strength and courage, a power for every moment."
Michael focuses on Vinyasa, Power Yoga, Yoga combined with Calisthenics techniques and Meditation.
Waitlist