Back To Instructors List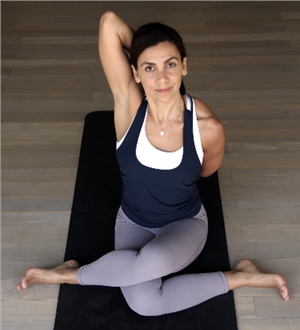 Leili
Leili
Leili is a yoga instructor, green food junkie, and former serial entrepreneur. She started her regular practice in Ashtanga and Bikram when she was 30 years old and found yoga to be a place of freedom away from the stress and the struggles of work life. At age 34, Leili decided to walk away from business entirely and deepen her practice and knowledge of yoga. It was an instinctive decision, something that her gut said "must do!" So that she stepped into her first teacher training 200 hour with Briohny Smith and Dice Iida Klein in Thailand.
She continued her journey to Yin, Myofascial release and Kids Yoga training. Leili just has completed her 300hrs YinYasa teacher training over 40 days with Mathieu Boldron and 50hrs of Yin/Chinese Meriden with Annie Au in Sri Lanka.
Her favorite style of yoga is YinYasa. Using few Yin postures to open the gate of the body before integration towards asana practice. Leili' teaching plan is to create classes that are light, yet powerful journeys, infused with yogic philosophy and unique heart's message. She will be applying Kryias, Pranayama and meditation in her classes. There will be lots of hands-on assistance and partner work for more fun and also to help us build our yoga community.
Waitlist