Back To Instructors List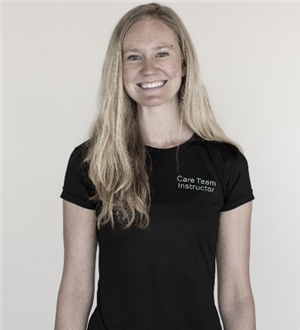 Kat
Kat
Kat first discovered yoga and meditation during college, but began deepening her practice while she was working as a counselor for at-risk youth/young adults in New York City.
The yoga practice became a ritual of self-care; a safe space to surrender the stress of the day while cultivating strength and self-love.
After five years of working in education in NYC, she moved with her partner to Abu Dhabi. She completed her Hatha/Vinyasa yoga teacher training course in the sacred Kathmandu Valley of Nepal. Kat is also certified in Trauma Informed Yoga Therapy.
A forever student, Kat has a deep passion for sharing a practice that is accessible, inclusive, and that celebrates every person's unique path to self-discovery and healing.
"Gathering more and more is not the way.
Burn, become light and heat and help, melt."
-Rumi
Waitlist