Back To Instructors List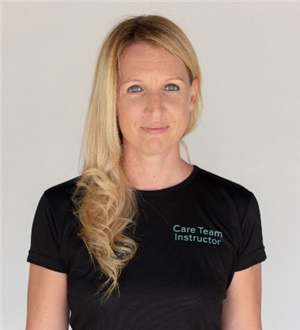 Mim
Mim
No matter where you are, remember, you are exactly where you need to be right now.
Mim Kleiberg is an Australian wellness and lifestyle coach with a Bachelor of Health Sciences, specialising in Traditional Chinese medicine from the University of Technology in Sydney. She is also a certified Integrative Nutrition Health coach,public speaker and Spinning® Master Instructor.
Mim is the co-owner of THE ROOM® Abu Dhabi, and THE CYCLING ROOM® franchise - both of which are Spinning® licensed facilities.
A passionate fitness and health specialist, Mim became a certified personal trainer and Spinning® Instructor when she moved to the United Arab Emirates in November 2009, and in 2018 became a Master Spinning® Instructor.
Mim is dedicated to supporting the health and fitness journey of her clients at THE ROOM, utilising an integrative approach to health and fitness.
She also works with hotels and restaurants, consulting to add better healthy choices to their menu's and has worked with Intercontinental Hotel in Abu Dhabi, Sweet Greens restaurant and other corporates.
In her spare time, Mim has competed in mid-distance triathlons and half marathons and has produced numerous healthy eating and whole foods cookbooks.
Waitlist