Back To Instructors List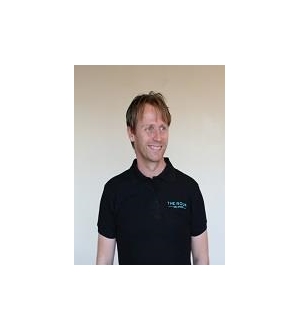 Peter
Peter
He who knows he does not know, knows. Socrates
Peter, co-founder and co-owner of THE ROOM, is a highly trained fitness expert with a lifelong passion for people's health, fitness and wellbeing. Although he has a Masters in Applied Linguistics from Erasmushogeschool, Brussels Belgium, his desire to be on the cutting edge of sports inspired Peter to focus on his sports career. He is a former professional Squash player and national champion (nr 64 in the world), former national coach of Squash Belgian's men's team and also Marathon runner and Ironman triathlete. He also has an experience of 20 years in fitness industry as trainer, fitness manager, manager, equipment and educational distributor and owner.
Peter became a Power Specialist Master Instructor of the Spinning® Program (ie. Teacher Trainer) and also an internationally renowned Spinning lecturer and Presenter at prestigious conventions such as the World Spinning and Sports Conference (WSSC, USA) or SPEX (NL). Currently he is focussing on developing the franchise concept of THE CYCLING ROOM® and THE ROOM®.
Peter has always had zealous dedication for self-development and acquiring knowledge.
Waitlist