Back To Instructors List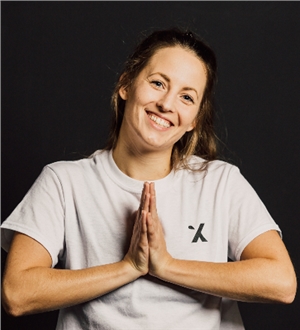 Amy
Amy Q.
WeFLOWHard / WeZENHard - Therapyst
Engage, Flow and Connect
A yoga class with Amy will have you flipping your attention inward allowing full focus on the mechanics of your practice. Get ready to really feel what it means to get inside your body, working towards full alignment on and off the mat. With a strong emphasis on the mind/ breath connection to quiet the overactive mind, Amy will have you reconnecting to the self on all levels. Come sweat your asana off.
Instagram: @a_tigerlily
---
Self-Care Routine:
Amy relies on her intuition when it comes to unwinding. Anything between laying it out on a foam roller, meditating, getting crafty, dancing to the music in her head or simply vegging out watching netflix. She values her alone time to reset just as much as connecting with the community around her.
Kryptonite:
Dessert, especially if it involves chocolate.
Waitlist