Back To Instructors List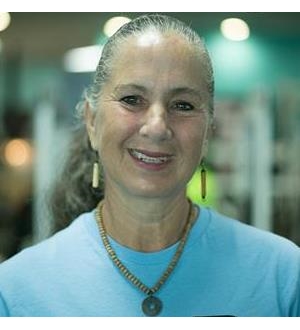 Jan
Jan
Yoga Instructor
Jan loves to teach. She has coached gymnastics and swimming, and became a yoga instructor about eight years ago. Yoga is a way of life for her and gives her enormous energy.
She taught at the Sivananda Ashram for several years gaining experience of teaching a meditative class. Since then she have developed a practice to meet the needs of a variety of people. She is also trained to teach Anti-Gravity Yoga which is great fun and invigorating. Recently she qualified to offer Thai Yoga Massage and she is looking forward to developing this area of expertise.
In her yoga class at Club One you will meet people of all ages, shapes, sizes and physical conditions and will find that she can adapt the class to suit everyone needs.
Waitlist