Back To Instructors List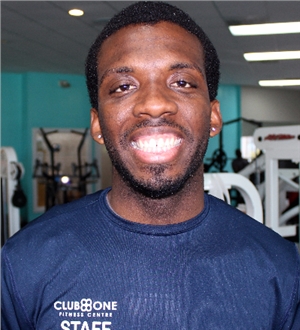 Ashon
Ashon
My motto for working out is Better Today and Always. My motto for life is Excellence is a Lifestyle not a Habit.--
As a personal trainer, my goal is to understand the goal of every individual. As a former collegiate athlete at Shippensburg University and a person who trained professionally with Philadelphia Atoms and Fury, I understand the requirements needed to be at the optimal level. Obtaining my degree in Exercise Science, I had the opportunity to work with some of the best Strength and Conditioning Coaches while working for Mike Boyle Company. I have trained individuals from age 7 and beyond including some professional athletes, college athletes and some military personal .
When I am not at work I am on the soccer field, with family or friends and working out. I'm very passionate about speed and that is among the reason why I got into fitness. I'm always smiling and laughing. My favorite food is pasta.
My motto for working out is Better Today and Always.
My motto for life is Excellence is a Lifestyle not a Habit.
Waitlist