Back To Instructors List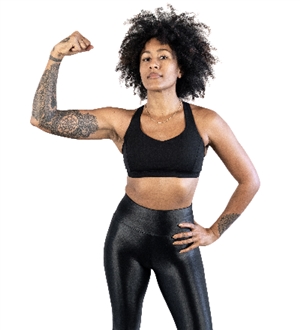 Irie
Irie L.
"The bike empowers my body and mind while soothing my soul all in just 45 minutes. There's nothing else I've tried that can give me that same experience. I live to share that experience with others. To guide them to the freedom that the bike can gift us when we decide to be fully present."

1. How would you describe your class?
A safe space to be authentically YOU while we sweat away anything that's holding us back. We laugh, We cry; its about allowing and believing you can and music is the medicine. It's a form of super-active meditation.

2. How do you envision yourself when you ride?
Strong. Powerful. Capable. Happy. I call it channeling my inner-pro-athlete or Beyonce-on-the-bike.

3. If you could battle ride against anyone in history, who would it be?
Will Smith. His drive and determination is unmatched by anyone I know of that is alive today. He would push me to my edge.
Waitlist